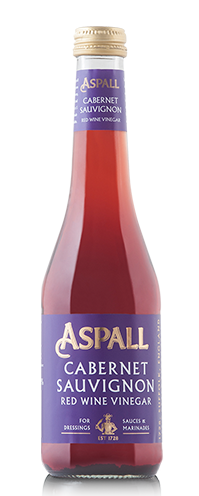 Aspall Cabernet Sauvignon Vinegar
Story
The Cabernet Sauvignon grape lends a deep fruit flavour on this complex award winning red wine vinegar.
Taste Descriptor
Hints of green pepper and chocolate are evident, working together with the fruit to make this wine vinegar ideal for use in stews and for marinating red meats and vegetables.
Serving Suggestion
Try mixing with honey, seasoning, crushed garlic and rosemary. Simmer for 5 minutes then marinade chicken, lamb or vegetables.
Dietary Information
Suitable for coeliacs, vegetarians & vegans. Sulphate free.
AVAILABLE TO BUY FROM OUR OWN SHOP
AVAILABLE AT THE FOLLOWING RETAILERS