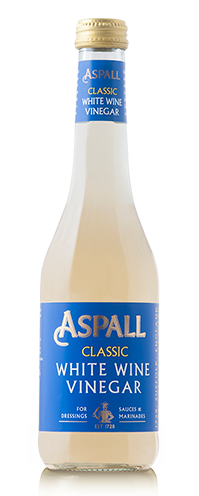 Aspall Classic White Wine Vinegar
Story
This floral vinegar's bright acidity is perfect for adding piquancy to a range of dishes, sauces and marinades.
Taste Descriptor
A perfumed aroma emanating from grapes grown in Rioja, Aspall White Wine Vinegar benefits from the sweeter fuller bodied so giving good character and flavour.
Serving Suggestion
Rub in to the skin of pork for a succulent tender roast or mix with olive oil for a simple vinaigrette.
Dietary Information
Suitable for coeliacs, vegetarians & vegans.
Awards
Great Taste 2022 (1 gold star)