Win a kitchen garden starter kit!
With Aspall & Suttons
Veggies never taste better than when they're homegrown. And they're healthier too: vegetables begin to lose nutrients as soon as they're picked so eating or pickling them soon after they're harvested means you can enjoy much more of their goodness.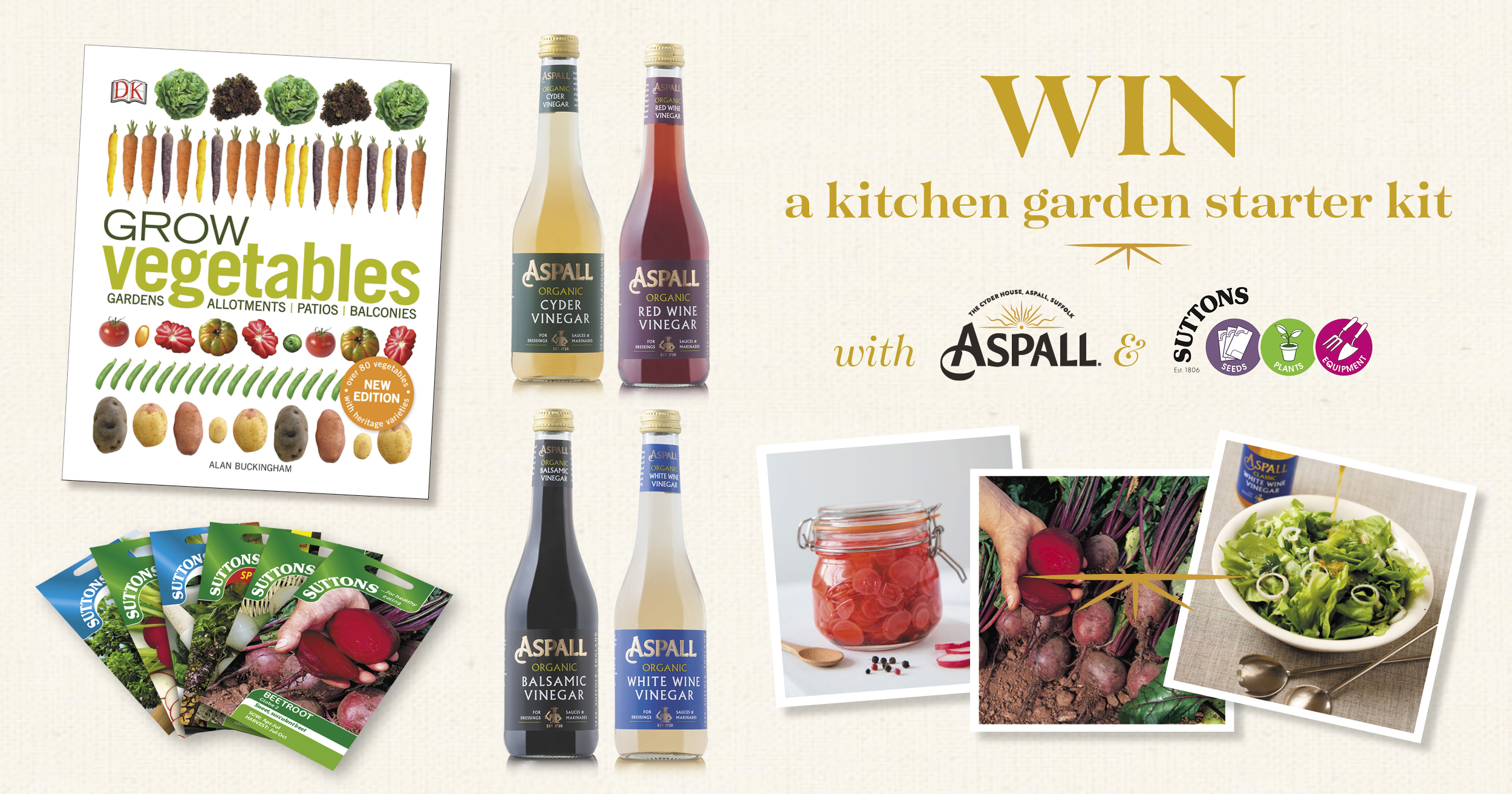 To help you enjoy the fork to plate kitchen gardener's experience, we're giving away a selection of Suttons seeds, a copy of Grow Vegetables by Alan Buckingham and a selection of Aspall vinegars. With the knowledge and the seeds to get growing – plus the vinegars you need to dress and pickle your bounteous produce – our lucky prize winner will soon be tucking into lots of lovely homegrown veggies!