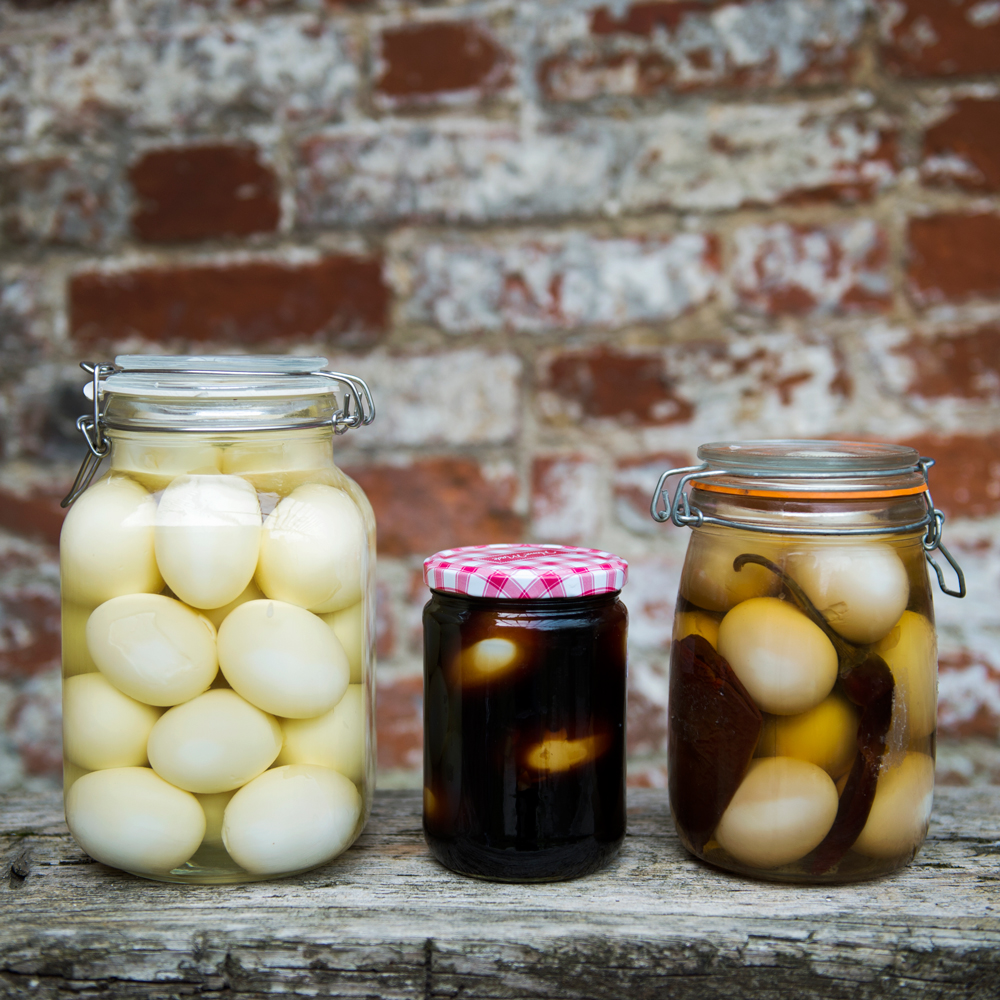 Here's some unusual and quirky pickled egg recipes to inspire your creative pickling juices ahead of the 2014 Aspall World Pickled Egg Championships!
GOURMET PICKLED EGGS
British Larder recipe
This recipe comes from one of the best food pubs in Suffolk, The British Larder. Chef, Madalene Bonvini-Hamel is one of our favourite local chefs and this is her perfect recipe.
ASIAN AND TURKISH PICKLED EGGS
Anula's Kitchen recipe
These unusual recipes give an interesting take on a traditional English snack with the use of dark soy sauce, sichuan pepper corns and thai basil in the Asian version and saffron, cinnamon and red onion in the Turkish style recipe.
Asian and Turkish Pickled Eggs recipe
PINK PICKLED EGGS
Recipe from The Guardian
Beautiful deep colours that using red wine vinegar and raw beetroot to intensify the pink!