Deben Valley River
The river Deben rises near Aspall and flows 25 miles through some of the prettiest countryside in Suffolk, from Debenham to Brandeston and Easton to Woodbridge and beyond to the sea.
As with many on the east coast the Deben was a salmon river, the last recorded catch being in 1902, the year Perronelle Chevallier was born. Up until the 15th Century, the Deben was navigable by sea-faring boats, and many would have made their way upstream with goods to trade from Woodbridge, once an important commercial port. Now a bustling boating and sailing centre, the river beyond Woodbridge is tidal and finally reaches the North Sea between Felixstowe Ferry and Bawdsey. The entrance is marked by two Napoleonic Martello towers on each bank. The valley is an important environment for wildlife and birds; otters have been reintroduced in recent years, and the patient birder will be rewarded with the sight of kingfishers along many stretches.

(Photo credit: Suffolk Coast & Heaths AONB).


Aspall Hall
The Chevallier family have lived and farmed at Aspall since 1702. The house and land was bought by Temple Chevallier who had come to Aspall from Jersey with his Suffolk born mother Suzannah.
In 1722 Temple left the Hall to his nephew Clement, founder of the cyder business. There is some evidence that Clement undertook radical improvements at this time, creating an unusually long brick front with bricks made just a few miles away in the Deben valley. In the mid nineteenth century, the Hall was owned by the Reverend J Chevallier, an enlightened doctor whose views on the treatment of mental illness were far ahead of his time. He made numerous alterations to the Hall to create a home for his patients on the first floor.
Today the Hall is home to Barry Chevallier Guild and his family - eighth and ninth generations of the Chevallier family.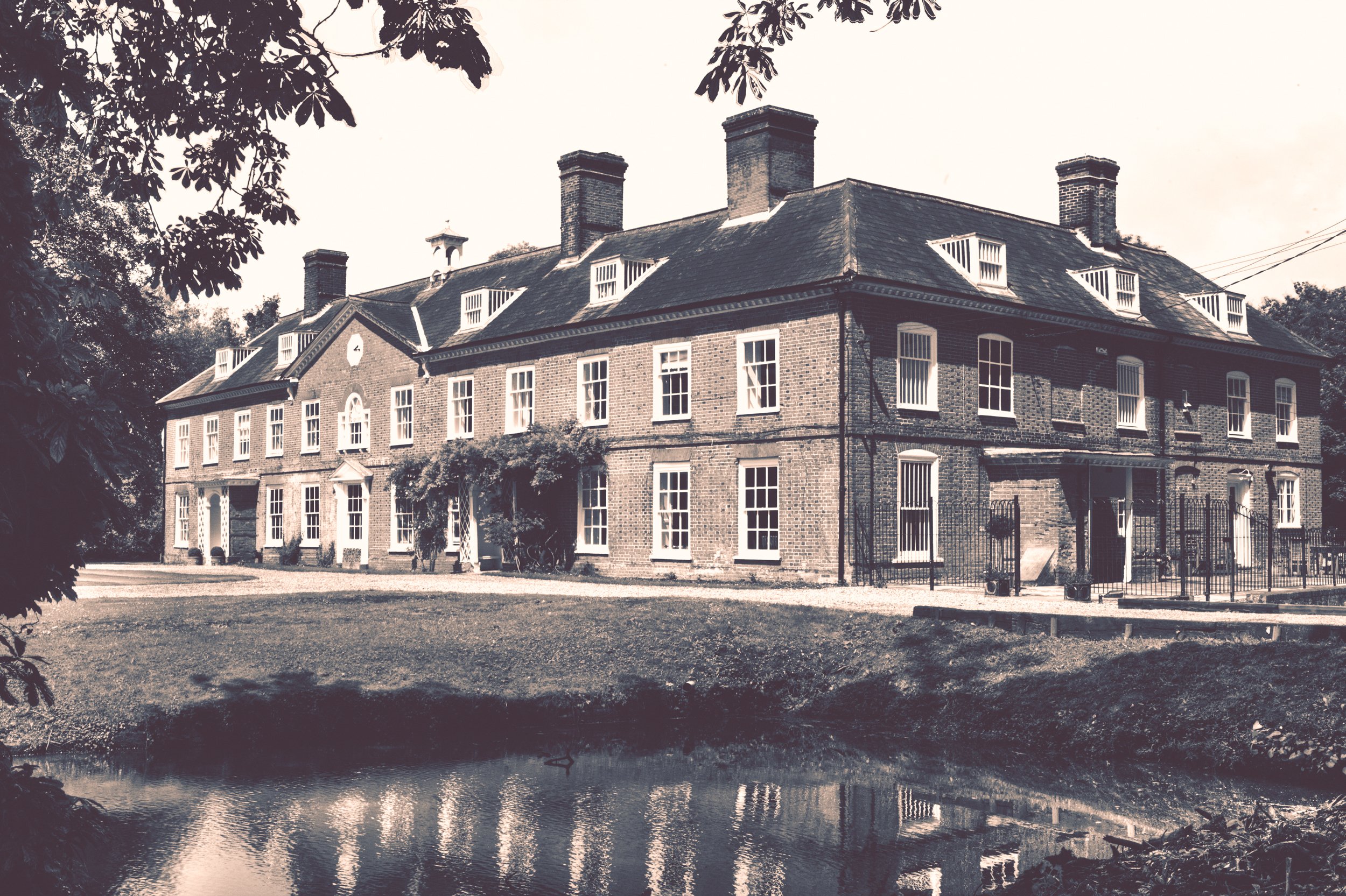 Aspall Cyder House
Built by local craftsmen in 1728, The Cyder House at Aspall still houses Clement Chevallier's original mill and press.
The heavy granite wheel and trough, so critical to the process of cyder making, were brought by ship to Ipswich from the Ilses de Chausse off the Normandy coast. From there, heavy horses were required to bring both to Aspall, a journey that took 3 days and is logged in "Clement's book" as costing £6 – a princely sum in those days. The original press is a masterpiece of craftsmanship; built of wood from the estate it was in continual use until 1971. Sadly, the stone wheel and trough were last used to mill the apples in 1947, when the last press horse died and a small petrol powered dicing machine was installed. The Cyder House remains a constant reminder of the past and the traditions and philosophy laid down by Clement and his descendants.