Introducing our super healthy smoothie recipes
Since starting our #smoothiesaturday social feature with the help of nutritional therapist Eva Humphries, the team at Aspall have well and truly caught the smoothie bug. But, unlike most bugs, this is one that actually makes us look and feel better!
Whether your system needs a detox or you're looking for a simple and satisfying way to nourish your body, Eva Humphries of www.wholefoodwarrior.co.uk, has created a smoothie recipe to meet your needs. The four smoothie recipes she has developed exclusively for Aspall each provides specific health benefits and contains a dose of our raw organic apple cyder vinegar, which Eva recommends for its digestion-boosting benefits.
Full of vitamin and mineral rich plants, with a delicious mix of healthy ingredients, it's time to get blending to enjoy the benefits of Eva's incredible nutritious smoothies!
Smoothie knowhow
Eva Humphries is a leading registered nutritional therapist based in Nottingham. A member of the British Association for Applied Nutrition and Nutritional Therapy (BANT) and the Complementary & Natural Therapies Healthcare Council (CNHC), Eva gained her Nutritional Therapy Diploma (DipION) from the Institute for Optimum Nutrition, specialising in type 2 diabetes, cardiovascular disease and cancer.
With no time for artificial sweeteners, "skinny pills" or "magical detox powders", this Wholefood Warrior spends her hours providing talks, webinars and courses designed to improve understanding about nutrition – and how to give your body what it needs naturally.
So why does Eva recommend making smoothies part of our daily routine? "Freshly made smoothies provide a large quantity of nutrients in a single serving," Eva says.
"It's also a great way to add more vegetables without much effort. Think about it: you are unlikely to eat a handful of kale and spinach for breakfast but if you put it in a smoothie, it's much easier to consume."
Homemade smoothies always outshine shop-bought ones, according to Eva. "Homemade smoothies contain nothing but fresh ingredients," she says. "Nutritionally, they will be higher in vitamins, minerals and antioxidants and less likely to contain added sugars, purees and chemicals."
Smoothie #1 - Beauty Boost

Ah, a smoothie that's good for us inside and out – and tastes amazing too!
The vitamin-C and antioxidants in the blueberries are just what your skin needs, as are the vitamin E and healthy fats in the avocado. Aspall Raw organic apple cyder vinegar is widely praised for its antioxidant and antibacterial properties (many people also cleanse their skin with a diluted solution!). And the flax seeds are rich in omega 3 fatty acids, with anti-inflammatory properties that can help calm the skin. View the recipe >
Smoothie #2: Supergreen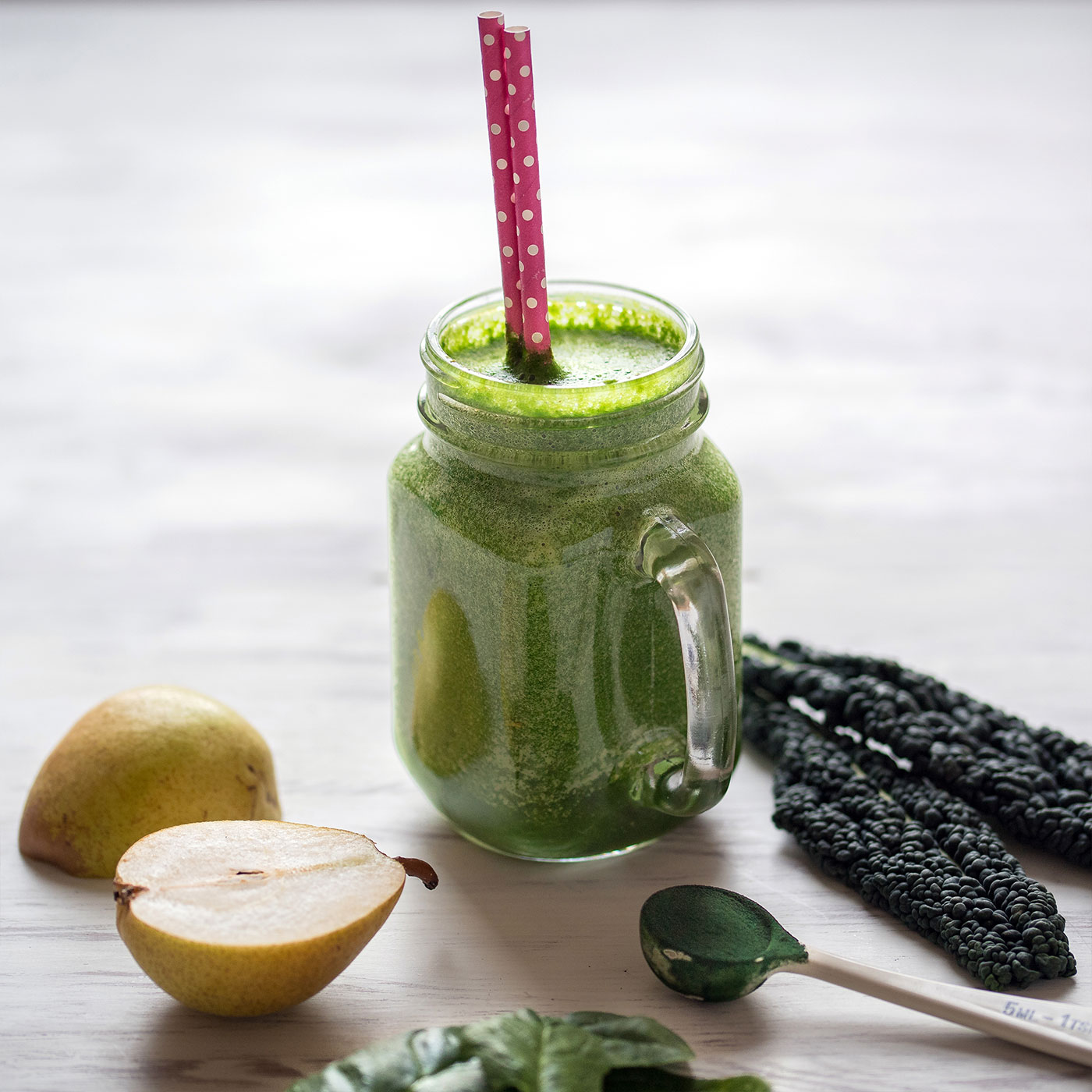 You won't believe how good this superfood green smoothie tastes!
High in vitamin K, A and E, as well as folate, magnesium and iron, the spinach and kale in this recipe are sweetened by pear (a good source of vitamins C & K) and coconut water (a great source of potassium). In this recipe, Eva adds Aspall Raw organic apple cyder vinegar to support detoxification, alongside spirulina (a type of algae), which also helps to boost energy levels. View the recipe >
Smoothie #3: Ginger Banana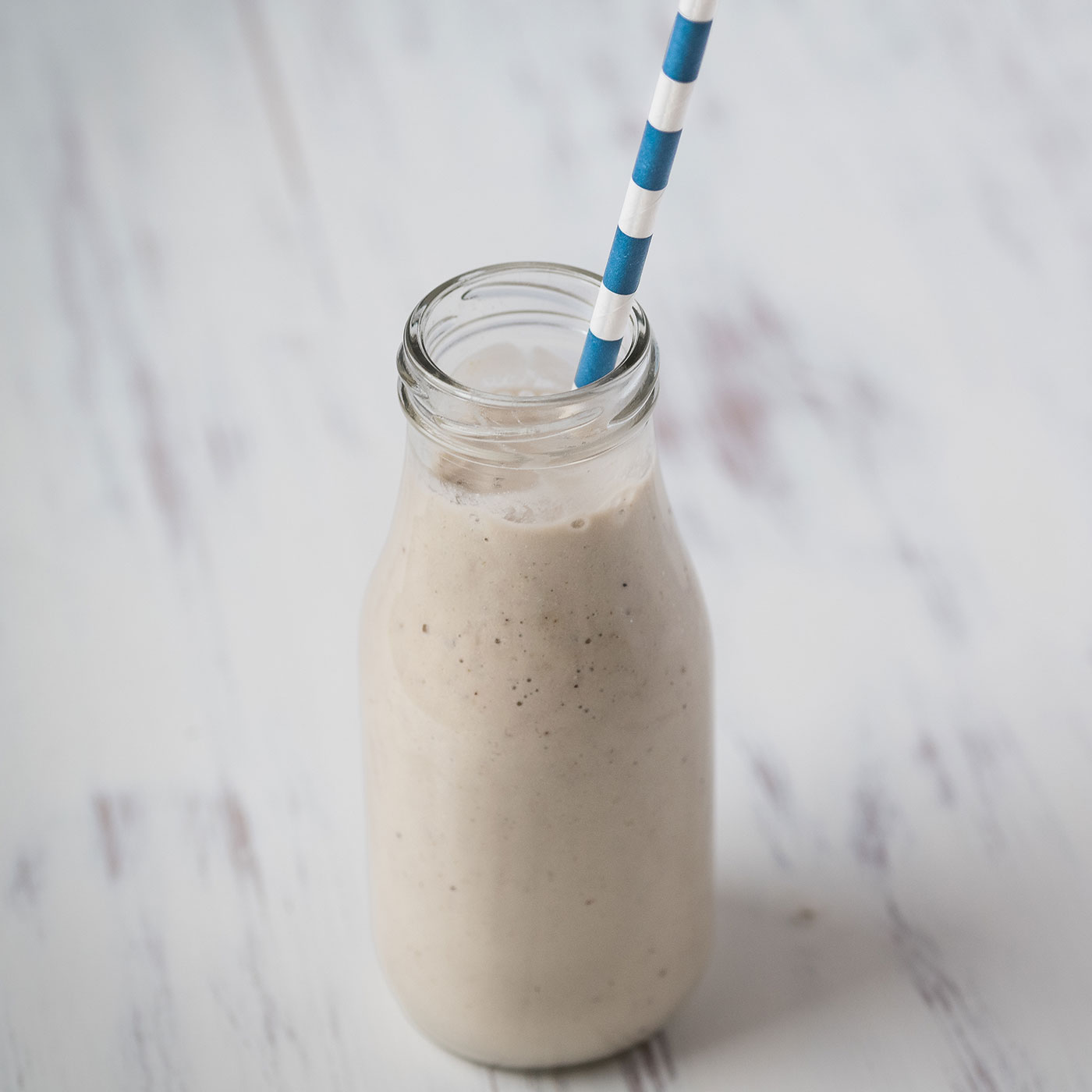 This sweet and sumptuous smoothie is a treat any time of day
Bananas are a good source of potassium and vitamin B6, while fresh ginger is a powerful antioxidant that supports the immune system and benefits the digestive system. Cashews provide zinc, copper and magnesium, while alfalfa is packed with nutrients, including vitamins K, C and manganese. Aspall Raw organic apple cyder vinegar, meanwhile, has been shown to assist with blood sugar control. View the recipe >
Smoothie #4: Immunity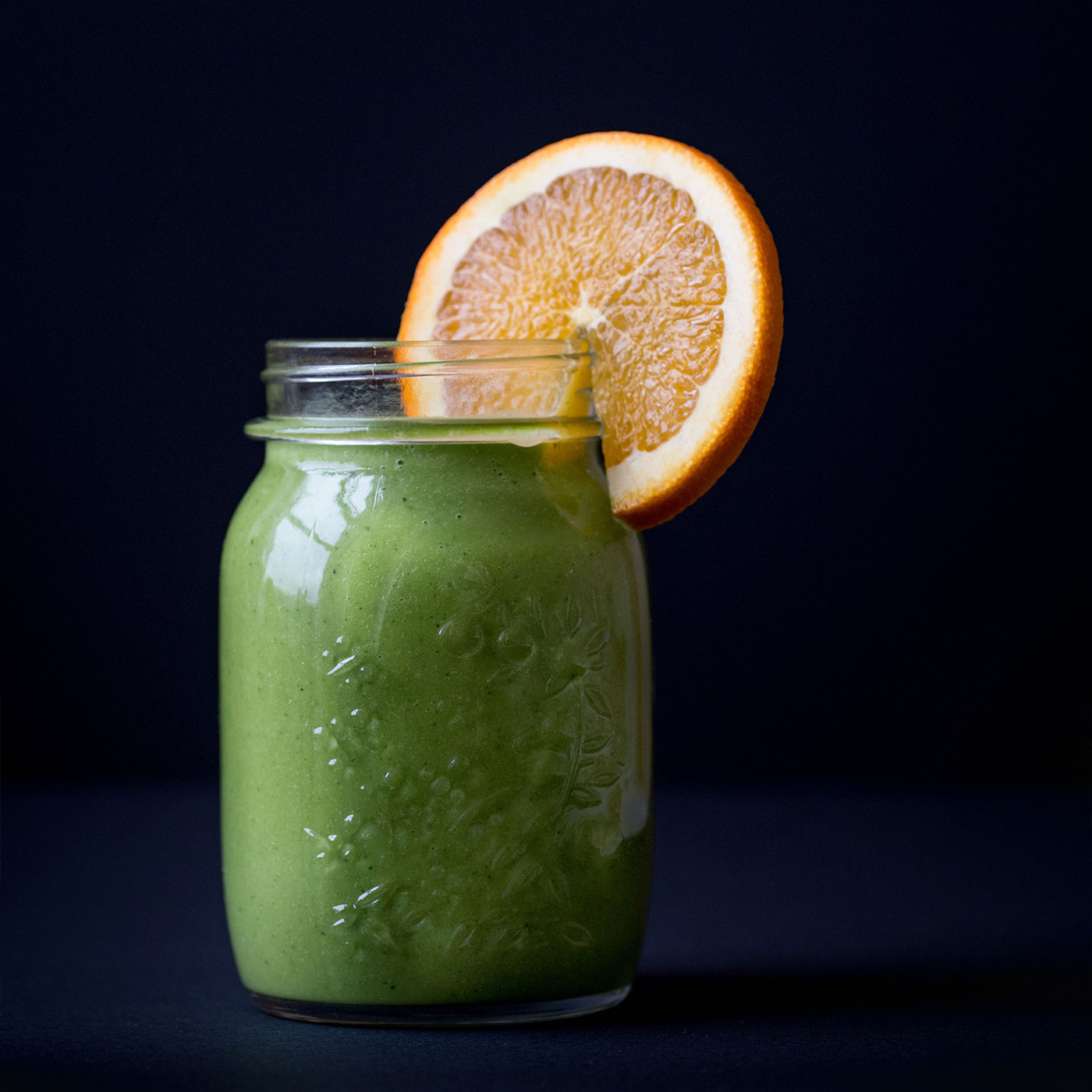 If your immune system needs a boost, treat yourself to this fruity nutrient-rich smoothie.
A vitamin C hit is provided by the orange and fresh pineapple, while pumpkin seeds deliver zinc, which also supports the immune system. Raw coconut oil, meanwhile, provides healthy fat as well as antibacterial effects, in addition to the Aspall Raw organic apple cyder vinegar. View the recipe >