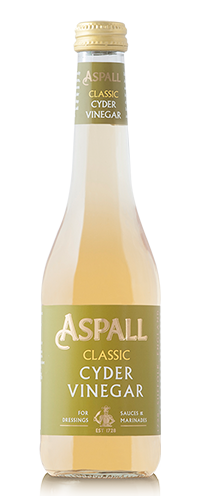 Aspall Classic Cyder Vinegar
Story
Fermented from classic cooking and eating apple varieties, this delicate and aromatic vinegar is well suited to sauces and summer dressings.
Taste Descriptor
A delicate apple flavour and a pleasant clean finish. We use the same Cyder production methods as for our Premium Suffolk Cyders, ensuring our Vinegars are of unrivalled quality.
Serving Suggestion
For a simple vinaigrette, thicken 2 tablespoons of Aspall Cyder Vinegar with 6 tablespoons of virgin olive oil and season to taste.
Dietary Information
Suitable for coeliacs, vegetarians & vegans.