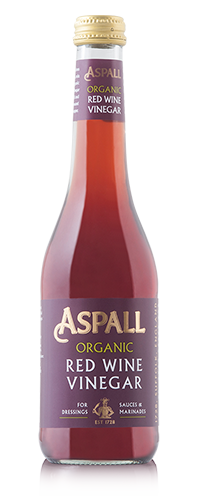 Aspall Organic Red Wine Vinegar
Story
With its distinct, rich, rosy colour, this fresh tasting vinegar is full of fruity flavour.
Taste Descriptor
Fermented from organic grapes in the Rioja region of Spain, ensuring a deliciously warm aroma and a clean rounded flavour.
Serving Suggestion
A perfect base for a wide range of sauces. It can also be used to add flavour to a range of dishes including soups, marinades and dressings.
Dietary Information
Suitable for coeliacs, vegetarians & vegans.